About Stow Construction & Landscaping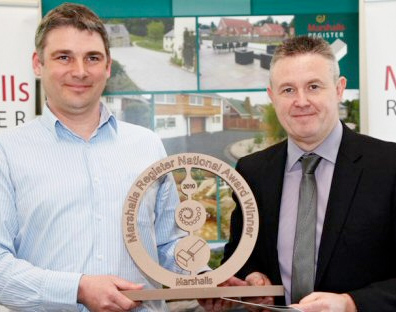 What do we do?
Owned and managed by Graeme Steel, Stow Construction & Landscaping is one of the leading landscaping companies in Scotland and the North East of England. We achieve this by consistently providing excellent levels of customer care, service, professionalism and quality.
Our highly experienced teams will design and construct your project to your exacting specifications and to our exceptionally high standards
Marshalls Registered Installer
Although an independent company, we strictly abide by Marshalls Code of Installation Practice and are vetted by Marshalls Assessors. As a Marshalls Registered Installer we offer a 10-year Marshalls Guarantee on all our domestic installations. Stow Construction's owner, Graeme Steel has won many Marshalls awards including Best Driveway Installer in the UK 2010. Please see the past Awards section for more details.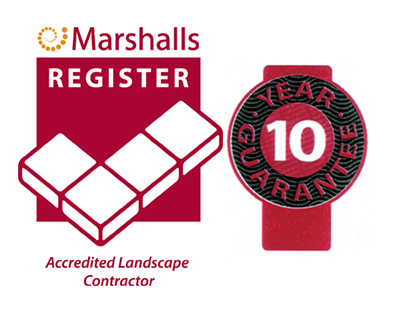 Please have a look through our website to find out more information about our business, our services and our work including our 5 step process. We pride ourselves on delivering the job you're looking for. Everytime.
Satisfying our customers for
Over 18 Years
But don't take our word for it. Please take a minute to read what our customers say about us.
Have a look at our install videos …

and see what we can do for you.
Just click on a button below to open the different sample video selections
Stow Construction did a fantastic job for me and I would recommend them every time. They're a local, friendly and professional company who know exactly what they're doing.
John Rankine, Innerleithen
Call us now

if you would like a quote or more information
Tel:

01896 750254